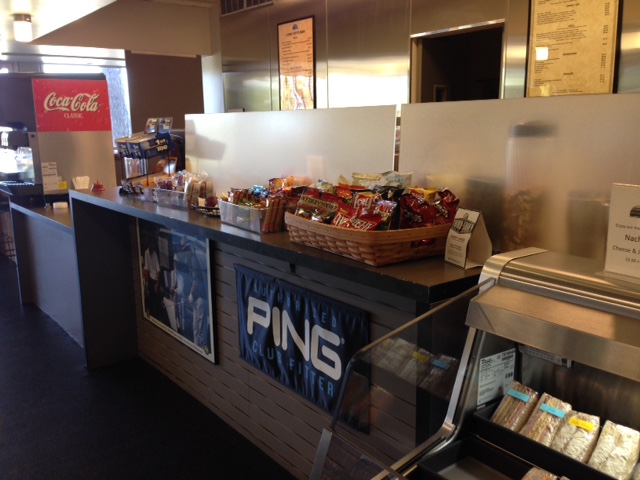 Breakfast is available daily from a fresh cooked breakfast sandwich to the traditional egg breakfast. Variety is the theme of the Grill allowing for a set down cooked to order hamburger or grab and go fresh sandwiches or hot dogs are readily available. A great selection of snacks and drinks including fountain or bottle soft drinks, sport drinks, energy drinks and bars are also available. Enjoy an after round hamburger and your favorite beverage.
Outside beverage service is available from the beverage cart. Available most days the cart will carry many of the traditional snacks, soft drinks and alcohol for your convenience.
When planning your groups' next outing check with our staff about menu options. A popular item is the sandwich box lunch, allowing the players to enjoy their lunch at their own convenience. Many other popular items are available and can be customized to your group.
State law requires all alcohol to be purchased thru the Grill at Luna Vista's TABC license.
Fresh sandwiches, cooked to order hamburgers are served on daily basis.